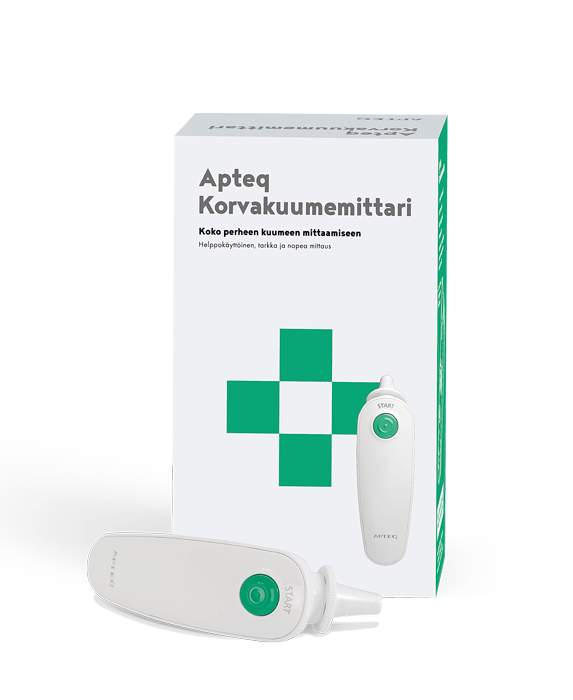 Ear Thermometer
Apteq Ear Thermometer is a fast, easy-to-use and reliable way of measuring fever for the whole family. Results are always easy to read thanks to the large, backlit screen. Clear buttons and a one-second measuring time make the thermometer effortless to use. The Ear Thermometer uses disposable probe covers, which ensure good hygiene. It is also easy to bring along when travelling thanks to its small size and handy protective case.
Buy directly from the following online pharmacies
More information
Fast 1-second measuring time
Easy to use
High measurement accuracy
9 memory slots
Large, backlit LCD display
Compact
Protective case
Disposable probe covers*
Automatic power-off function
Replaceable battery (3V CR2032)
Package contents
Batteries, protective case, user manual, probe cover* (6 pcs)
Accessories
Ear Thermometer probe covers 20 pcs*
* The probe covers are made of PP (polypropylene). Does not contain latex.