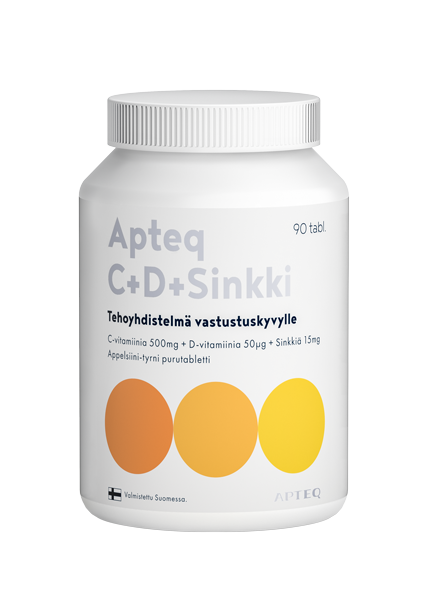 More information
Effective combination that boosts the immune system.
500 mg Vitamin C, 50 µg Vitamin D and 15 mg zinc
orange and sea buckthorn chewable tablet
90 chewable tablets per container
One chewable tablet daily.
The recommended daily dose of 1 chewable tablet contains:
Vitamin C 500 mg 625 %*, vitamin D 50μg 1,000 %* and zinc 15 mg 150 %* (*of the daily Recommended Dietary Intake)
Warnings:
The recommended daily dose should not be exceeded. Does not replace a diverse and balanced diet or a healthy lifestyle. Store at room temperature out of reach of children. Excessive use may have a laxative effect. Contains sweeteners.